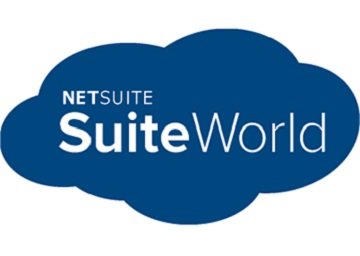 ​NetSuite has been on a roll since it was acquired in 2016 by Oracle and last week I got to catch up on all the latest NetSuite news at its annual customer and partner event, SuiteWorld.
Stepping back, NetSuite has grown its customer base from 11,000 customers in 2016 to over 27,000 customers today. The NetSuite team rattled off lots of other interesting business metrics at SuiteWorld to show their success as part of Oracle, but one that caught my eye was that 65% of tech-based IPOs in 2021 run on NetSuite. Those sorts of numbers don't happen unless you're providing significant value to your customers, which in NetSuite's case are small to medium-size businesses.
On top of all the different growth and success numbers, NetSuite also shared some impactful customer testimonials and launched a series of new products at SuiteWorld. I had the chance to catch up with NetSuite executives Evan Goldberg (co-founder) and Jason Maynard, which helped provide depth and context. Let's dig into the announcements.
SuiteBanking
The first product that launched at SuiteWorld was SuiteBanking. SuiteBanking brings together ERP and fintech into a unified solution where companies can access all of their banking data in one place. There are five fundamental areas that SuiteBanking covers, including AR Automation, AP Automation, Cash Flow Optimization, International Payments, and Expense Management. Some of the potential benefits for SMB's that I see initially are getting paid quicker, tracking key financial metrics, and gaining insights into current and previous transactions. SuiteBanking allows businesses to provide customers with a unique profile and access to a portal to manage all mutual transactions in one place.
Evan Goldberg, the founder of NetSuite, explained to me that SuiteBanking was born from an aggregation of NetSuite customers' feedback. Customers were frustrated with manually handling and tracking all of their financial transactions in spreadsheets and across different financial institutions. As a business owner, I understand the frustrations of managing dozens of POs, RFPs, and payments across emails, cloud storage, and financial
Fintech has experienced massive growth recently with companies like PayPal, Square, Robinhood, and more. I was happy to see that NetSuite broadened its software capabilities with a new suite that dives deep into all ends of financial management. SuiteBanking's capabilities help automate everyday financial tasks, but I think this is deeper than that. In the future, this sort of software could have merit supporting a wide range of emerging applications ranging from decentralized finance to cryptocurrencies.
NetSuite Analytics Warehouse
NetSuite Analytics Warehouse was another addition to NetSuite's announcements at SuiteWorld. NetSuite Analytics Warehouse builds on Oracle Analytics Cloud and Oracle Autonomous Data Warehouse, but focuses on real-time reporting and improved reporting of third-party analytics. There are a few things that NetSuite claims its NetSuite Analytics Warehouse does.
According to NetSuite, it provides easy and secure data transfer, gives companies enriched analytics with third-party and NetSuite data, and offers ready-to-use role-based analytics. NetSuite offers prebuilt metrics and KPIs, which I think will be particularly useful for SMB's that are just getting started on the platform.
The amount of data SMBs need to process is proliferating with no signs of slowing down. Third-party analytics coming from different platforms like Google Analytics, Salesforce, Dropbox, or any other 25+ prebuilt connector platforms on NetSuite are now available in a singular place. When you centralize all your data and analytics, it can help NetSuite customers to identify patterns and insights faster and take actions based on those findings. That is the main benefit of NetSuite Analytics Warehouse.
NetSuite's advanced analytical capabilities are essential to growing businesses because they takes a company's most critical data, compile it onto a single platform, analyses it, and provide insights to make faster, more effective decisions. I like the concept of NetSuite Analytics Warehouse and look forward to hearing how customers feel about the upgraded analytical capabilities. These connectors enable laypeople, not data engineers, to get work done, which is paramount.
Deep customer support
We heard it a lot throughout SuiteWorld. Product companies are no longer just product companies; they are now also service companies and vice versa. Those complexities create repeatable challenges that the NetSuite team is solving and baking into its software to support hybrid businesses.
The needs of the hybrid business are changing rapidly, and NetSuite must constantly communicate with customers and attempt to keep up with those changing needs. NetSuite spent a reasonable amount of time talking to its customers on stage. One of my favorite ways to predict a company's future success is to hear from its current customers.
During Evan Goldberg's keynote at SuiteWorld, we got to hear from a large swatch of NetSuite customers. Companies like the Make-A-Wish Foundation, Clickstop, Lovesac, and Modsy, to name a few. I spent a half-hour with Evan Goldberg and Jason Maynard of NetSuite, and we talked about some of their favorite customer success stories, including Modsy and LoveSac.
Lovesac is a furniture realtor that sells modular furniture designs, and a favorite fan foam-filled seat called a Sac. Lovesac uses NetSuite to manage inventory, supply chain, and run other parts of the business on its rapid growth path. After hearing Jason Maynard's enthusiasm about the new Lovesac with a built-in speaker, I may have to get one for myself. Another customer that NetSuite felt benefited a ton from its software was Modsy.
Modsy is a prime example of a growing company that derives much value from NetSuite. Modsy is a company that focuses on designing the interior of your home by using a lifelike 3D rendering of your space and then allows you to customize the room virtually. After you customize and create your living space, Modsy must manage the order and delivery of physical items that come directly to your home.
It takes a robust enterprise software solution to manage the complexities of a hybrid business model with thousands of different inputs, and NetSuite is delivering. Shanna Tellerman, CEO of Modsy, spent time with Evan Goldberg at SuiteWorld discussing how the company's hybrid business model creates some complex business challenges, especially since the company is delivering millions of 3D design renderings a month.
It was assuring to see such a strong response and showing from NetSuite's customers during SuiteWorld. I have watched hundreds of keynotes over the last ten years as an analyst, and the customer's enthusiasm rivaled some of the best I have seen. Trust me, it's relatively easy to spot customers that don't give enthusiastic testimony about a company's products and services.
Wrapping up
After watching the SuiteWorld keynote and spending time with NetSuite executives, I feel good about the company's ability to continue growing in the near term. The company is helping small to medium-sized businesses run their business, maximize resources, and scale simultaneously.
Small to medium-sized businesses are the sweet spot in the market where NetSuite is uniquely positioned to provide the most needed features and capabilities, while making the software intuitive and easy to use. I took away from Evan Goldberg's keynote speech that NetSuite does a good job listening to its customers, implementing their feedback, and turning that feedback into features SMB's can use.
I have confidence that most SMBs could benefit from implementing Oracle NetSuite software. With solid product additions like SuiteBanking and NetSuite Analytics Warehouse and strong customer support, SuiteWorld seemed to succeed. From an Oracle point of view, it's nice to see how both NetSuite and Fusion apps complement each other. Nice work, NetSuite, and thanks, Jason and Evan for your time.